Shanghai Steel Strip Market on June 26: Temporary Price Stability
Posted:2018-11-30 18:34:40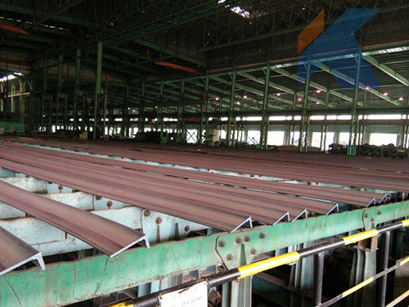 Shanghai News: On 26th June 27, 2019, the price of hot-rolled strip in the Shanghai market remained stable. As of press time, Zhongtian 2.5*183*C specification Q195 material strip price is 3930 RMB/ ton; Jinxi 2.5*183*C specification Q195 material strip price is 3910RMB / ton; broadband steel, The price of Q235B made by Taigang Steel's 3.25*800*C specification is around 3,940RMB/ton.
Stimulated by the news of limited production in Tangshan, the price of steel billets in Tangshan rose sharply. The market in the early part of the week also rose sharply. The market sentiment improved, and the price of merchants rose sharply. However, the current market demand has not been released, and the transaction is difficult to continue to increase. Continue to rise is a little weak, but the inventory resources are relatively small, and businesses are not willing to sell too low.
Overall, the current market fundamentals have not changed much. The price increase is mainly due to the limited production news. In the absence of demand, there is little room for price increases. It is expected that the price of the strip market will fluctuate in the short term.