Fine-grain Structural Steel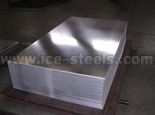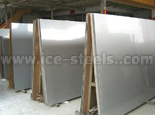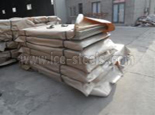 Specification & Steel grade of Fine-grain Structural Steel
Material #: 1.8818, 1.8819, 1.8823, 1.8834, 1.8825, 1.8836, 1.8827, 1.8838.EN 10113-3: S275M, S275ML, S355M, S355ML, S420M, S420ML, S460M, S460ML.SEW 083: StE 275 TM, TStE 275 TM, StE 355 TM, TStE 355 TM, StE 420 TM, TStE 420 TM, StE 460 TM, TStE 460 TM.NFA 36-201: E 355 R, E 355 FP, E 420 R, E 420 FP, E 460 R, E 460 FP.UNI 7382: Fe E 275 KGTM, Fe E 275 KTTM, Fe E 355 KGTM, Fe E 355 KTTM, Fe E 460 KGTM, Fe E 460 KGTM.BS 4360: 50 EE, 55 EE.ASTM: A 572 Gr. C, A 633 Gr. C, A 572 Gr. 60, A 633 Gr. E, A 572 Gr. 65
Material # : 1.049, 1.0491, 1.0545 , 1.0546, 1.8902, 1.8912EN 10111: S275N, S275NL, S355N, S355NL, S420N, S420NL, DIN 1614/2: StE 285, TStE 285, StE 3555, TStE 355, StE 420, TStE 420, NFA 36-301: E 355 R, E 355 FP, E 420 R, E 420 FPUNI 5867: Fe E 275 KGN, Fe E 275 KTN, Fe E 355 KGN, Fe E 355 KTN, Fe E 420 KGN. BS 1449 : 43 EE, 50 E, 50 EE, 50 F UNE 36.093 : AE 355 KG , AE 355 KT, AE 420 KGASTM : A 572 Gr. 42, A 633 Gr. A, A 572 Gr. 50 A 633 Gr. C/D , A 537 CI. 1 A 255 Gr. D A 633 Gr. E / A 572 Gr. 60 / A 738 Gr. CJIS G3131: SM490A
Characteristic and application of Fine-grain Structural Steel
Fine-grain Structural Steel grades are characterised by a minimum yield strength of 275 - 460 MPa, with good weldability and high resistance to brittle cracking.
Fine-grain structural steels are used for manufacturing vessels for pressurised gas, pressure vessels, steam boiler parts, pressure piping, compressors etc.
Delivery condition of Fine-grain Structural Steel
Normalize, annealing,tempering,TMCP,PWHT, impact test,Q&T, etc.
Other steel grades of Fine-grain Structural Steel
Katalor steel is a professional and outstanding stock holder with all kinds of fine-grain structural steel. we have a good relationship with Chinese big steel factory, so our quality and delivery ability are guaranteed, we will use the best quality, best service and competitive price to realize your maximal value.